The ability to measure audience engagement elevates PR to the boardroom
It doesn't matter how slick the charts, or whether the analysis uses the latest technologies. If media monitoring and evaluation starts from the wrong place, the 'insights' uncovered are meaningless. What's more, business executives won't pay attention to them.
In this recent webinar, Metricomm and our expert guest speakers explored a different approach, including how AI can more accurately determine the impact of media coverage on audience behaviour. 
Jim Pierpoint, lecturer in in the Department of Communication Faculty at North Carolina State University, spoke about the struggle PR has had for the past 50 years in measuring the impact news has on consumer brand perceptions, sales, earnings and stock prices. Jim argued it's time to shift media metrics into business metrics – getting rid of flawed derivatives such as AVE, Share of Voice and Reach, and replacing this with measurement data that is reliable, discrete, validated and consistent, – centred on consumer engagement and able to look at trends over time, as well as being future-facing.
Philippa Walker, head of PR and Media at the University of Bristol, spoke about the challenge her team faced in showing senior leaders the actual audience impact that PR and media is having compared to other marketing activities. In contrast, Metricomm's work for the University provided valuable analysis of tangible outcomes, revealing trends and deep dives into specific topics that they'd never had previously from media reporting. This allowed the PR and media team to demonstrate real progress to the university leadership.
Finally, Mark Westaby, technical director at Metricomm, highlighted how using consumer audience data, rather than flawed volume data, reveals the (often underestimated) impact of online news compared to other activities such as advertising. Mark presented an example case study looking at the news coverage surrounding sewage discharge into the UK water system, showing how Metricomm provides statistically robust evidence of PR effectiveness, including AI-driven identification of time periods when coverage drives high levels of audience engagement through Google search.
Click on the play icon to watch the webinar below.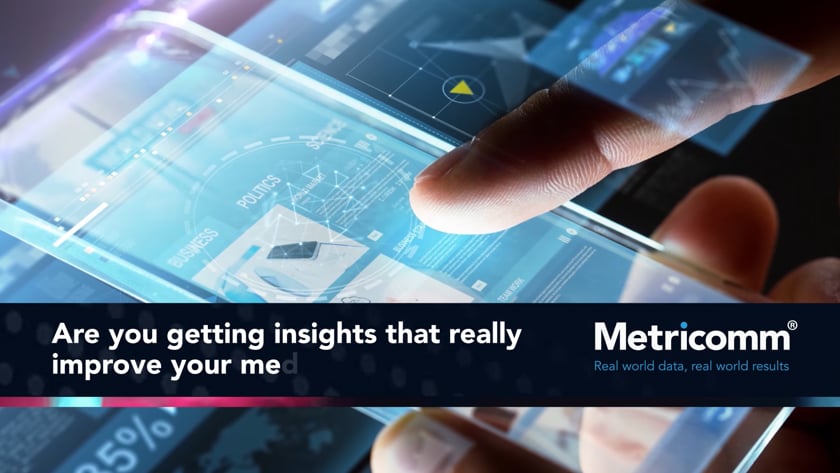 Download the webinar video here (363Mb)